ietnam Property Market
Why Invest in Vietnam Now?
Socio-Political Stability – Improving Macro Fundamentals and Stable annual Economic Growth
The country's macro picture is considerably better than five years ago. Foreign reserves have tripled to $34 billion. Interest rates have come down from 20% to 8%. Inflation has fallen from 18.7% to just 0.6%. Meanwhile, annual economic growth remains pretty stable in the 6% to 7% range.
Huge and Young Population with growth of income and wealth
Vietnam's population of 98 million is at a demographic sweet spot with an average age of just 27 years and 70% of the population under the age of 35.
Wealth has risen at an annual compounded rate of 13.5% over the last decade, meaning Vietnam's consumer and investor class is expanding every year.
The literacy rate is 94%, with primary education improving every year.
Vietnam Property Market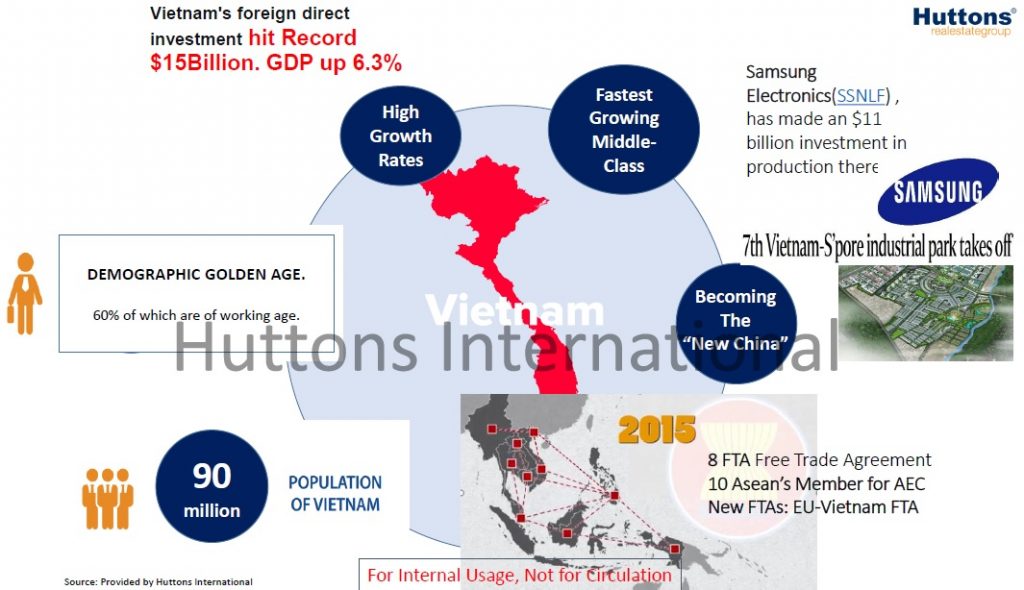 ---

VVIP DISCOUNT for Limited Period

Register Your Interest NOW!

SMS <SAH> <Name> <Email> to (+65) 83668799

for E-Brochure/ VVIP Price/Show Gallery Viewing/ More info!